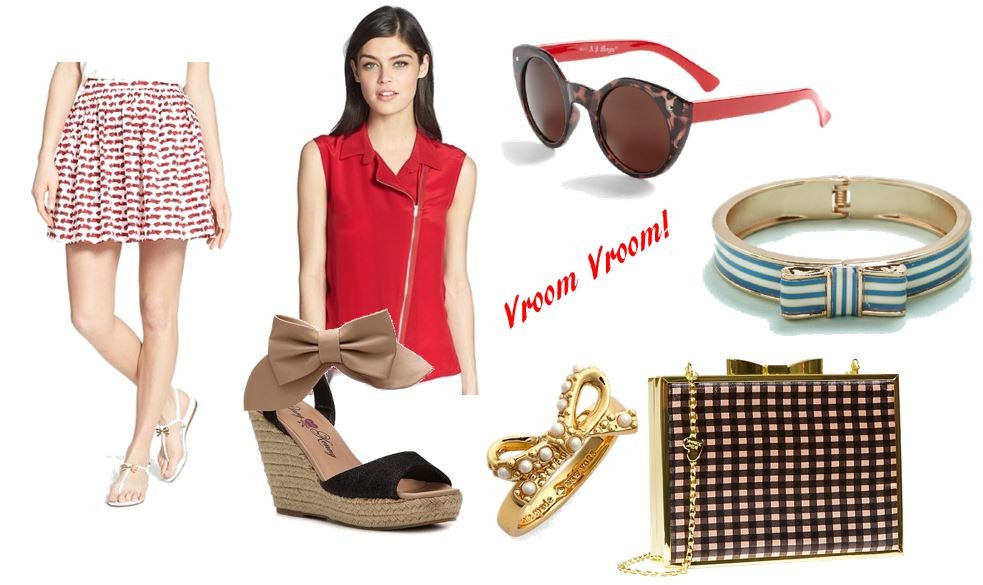 To shop this post, hover over the photo and click on the icon corresponding to the item you want to learn more about!
You've probably heard about Kate Spade's #TravelColorfully campaign featuring an exotic city each month. They recently did Monaco... that means glamour, royalty, and FAST CARS. The red racecar-covered Kate Spade "Coreen" Skirt is perfect for your next adventure.
Are you planning a summer road trip?